MCIA programs are designed to help clients maximize value in four main areas.
Our Address:
1900 Hendon Ave
Saint Paul MN 55108
Toll Free: 1-800-510-6242
Organic Toll Free: 1-855-213-4461
Phone: 612-625-7766
Fax: 612-625-3748
mncia@mncia.org
Sod Quality Assurance Program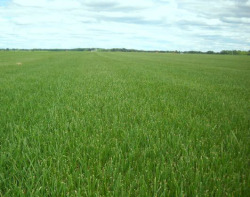 This voluntary sod quality assurance program provides a system to preserve the enhanced qualities of grass varieties chosen for sod types intended for specific end uses. Sod types enrolled in the program are required to undergo an evaluation process that considers varietal attributes and available University research to determine seed mixture components appropriate for the sod type. The program provides third party assurance, through all phases of production, that sod meets defined specifications and has been produced according to rigorous production standards. The program also provides documented proof of conformance to Minnesota Department of Transportation (Mn/DOT) specifications for specified sod types. The program is the result of a collaborative effort of the Minnesota Turf Association, the University of Minnesota, Mn/DOT and the Minnesota Crop Improvement Association (MCIA).